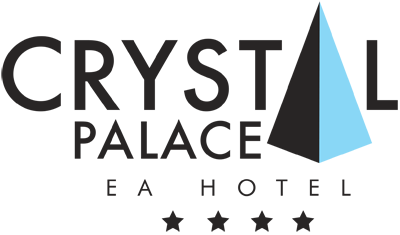 Malá Štěpánská 17, 120 00 Praha 2, Czech Republic / +420 221 961 111 / crystalpalace@eahotels.cz / hotelcrystalpalace.cz / #hotelcrystalpalaceprague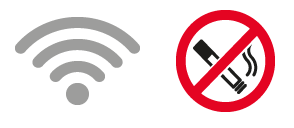 WELCOME TO THE EA HOTEL CRYSTAL PALACE

Reception
24 hours a day, dial 9 / Direct telephone number: +420 221 961 111
Check-in: from 15.00 / Check-out: by 11.00
Extension of your stay possible / late check-out
Room service from 8:00 – 20:00 hrs.
Relax centre – reservation in advance
Massages by order
Additional sale at the reception
Coff ee & tea set for a fee
Wake-up call
Currency exchange and secretarial services
Laundry and ironing service
Iron and ironing board upon request
Luggage room
TAXI and transfers for fixed rates
Guide services and sightseeing tours
Car rental
Electric vehicle charging station in the hotel garage

Wi-Fi password: 16EAhotels

Breakfast
7:00 — 10:00 am
Breakfast packages on request in advance
Cleaning
We perform standard room cleaning during your stay every second day or on request (if you wish to arrange cleaning, contact the hotel reception)
We change the bed linen once every 5 days (of course, we use ecological laundry)
Towels are changed when cleaning the room, if the towels are not hung
When cleaning the room, we use ecological detergents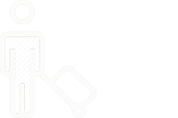 Benefits for EA Hotels clients - BENEFIT PROGRAM
LOYALTY PROGRAM - Thanks to membership in our EA Benefit program you can collect points and choose a free service or stay at one of the EA Hotels
BEST PRICE GUARANTEE – Book directly through our website, where we guarantee you the best and most up-to-date prices
SPECIAL OFFERS - We will be the first to inform you where and what we have prepared for you via the e-mail you entered. At the same time, we will send you special stay offers at discounted prices
Voltage in the hotel is 230 Volt / 50 Hz.
Our reception staff is ready to assist you to make your stay as pleasant as possible in any way.
EA Hotel Crystal Palace is part of the EA Hotels hotel chain.
---
TV PROGRAMS

---
MINIBAR
Throughout your stay the minibar will be conti nuously restocked by hotel staff. Consumed drinks will be charged to your hotel account. During check out please inform reception about consumpti on for last night. Thank you very much and we wish you a pleasant stay.
| Price list | Pieces in the minibar | Price per piece |
| --- | --- | --- |
| Beer Pilsner Urquell / 0,33 l | 2 pcs | 80 CZK |
| White wine / 0,187 l | 1 pc | 90 CZK |
| Red wine / 0,187 l | 1 pc | 90 CZK |
| Mineral water Römerquelle - Still / 0,75 l | 1 pc | 130 CZK |
| Mineral water Römerquelle - Sparkling / 0,75 l | 1 pc | 130 CZK |
| Mineral water Bonaqua - Still / 0,25 l | 1 pc | 70 CZK |
| Mineral water Bonaqua - Sparkling / 0,25 l | 1 pc | 70 CZK |
| Coca-Cola / 0,33 l | 1 pc | 70 CZK |
| Fanta / 0,33 l | 1 pc | 70 CZK |
| Sprite / 0,33 l | 1 pc | 70 CZK |
| Cappy juice / 0,25 l | 1 pc | 60 CZK |
| Red Bull Energy drink - Sugarfree / 0,33 l | 1 pc | 75 CZK |
| Peanuts | 1 pc | 60 CZK |
| Biscuit | 1 pc | 50 CZK |